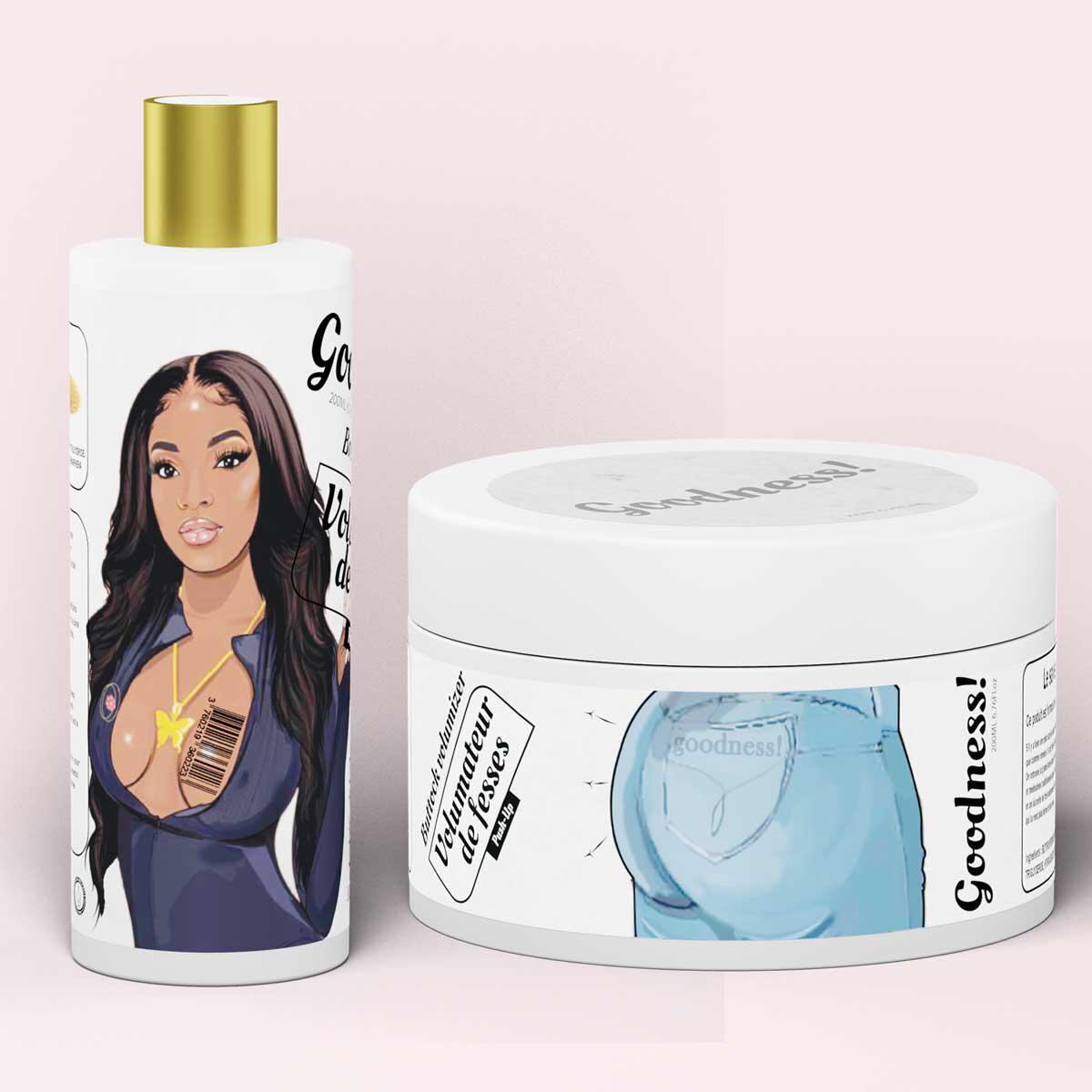 Volumizing cream collection
Instead of spending quite a hefty sum on cosmetic surgery which could have negative effects, why not try our natural volumizing creams and no side effects.
Our creams in addition to giving volume to your chest and buttocks, also allow you to have beautiful skin by fighting against irritations, affections and aging of the skin. Our products also help fight breast relaxation due to various physiological factors (breastfeeding, thinness, age) and restore tone and elasticity from the first applications.